Alan and Cristiane Foster along with the wonderful staff would like to invite all curent families and all alumni of Edgewater Preschool to help us celebrate 10 years as owners of Edgewater Preschool.  Please help spread the word if you have old friends that attended Edgewater. We have e-mails back to about 2005 and mailing addresses in our computer database back to 2002.  It is hard to imagine but in 2001 we did it all by hand and no longer have these addresses!  I am sure many people have moved or updated e-mails so please help spread the word.  We could potentially have a child from 2001 who is now in high school!
Friday October 7th, 2011 from 4:00 – 6:00pm
(Please no costumes)
There will be:
Family Pumpkin Decorating: Bring a pumpkin to decorate.
Ice Cream Sundae Station!!
Fresh Popcorn!!
Face painting!!
PanJive Steel Drum live entertainment!!
Please RSVP by phone or email before Friday September 30th
We hope to see you there!
Pictures are from January 2002.  No bike path, no blue padding, no wood chips, no fencing……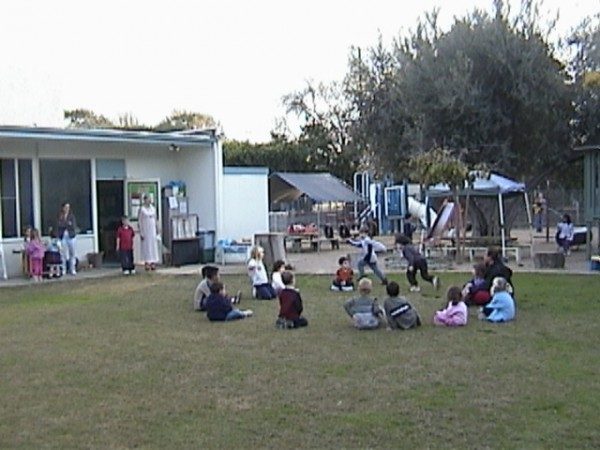 That slide looks safe for a 2yr old! One of the first things we removed.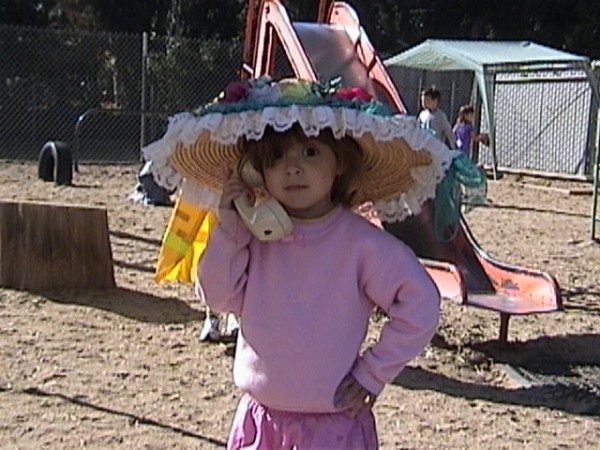 That cute girl painting in the Pixies room is our daughter who is now in middle school!