For the last 3 weeks the children have been watching the chic eggs in the incubator and this week they got to see them hatch!
The staff celebrated Dr. King's  holiday with an in-service that included topics such as parent partnership, team building and developmentally appropriate practices for young children. We also enjoyed a wonderful lunch sponsored by the Charvat family, what a great way to continue learning and updating practices.  A few more pictures on our Facebook page of teachers from both our schools working together.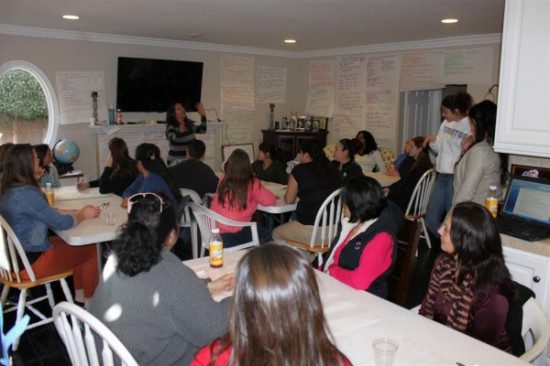 Crazy Hat day at school today.  More pictures on our Facebook page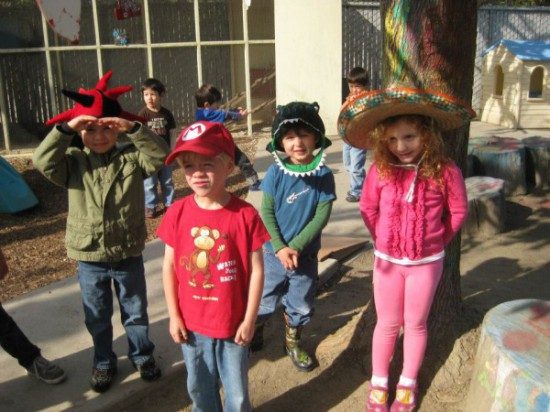 This weekend we had our staff retreat for both schools  Children's Village Preschool serving the Orange and Tustin area and Edgewater Preschool serving the Long Beach area. We staff got together for a weekend full of fun and educational activities, sightseeing and some good food. This event's goal was to develop camaraderie and strengthen the bonds amongst the wonderful people who work together to care and educate the children in our programs. There were many laughs, jokes and caring words and attitudes towards one another.   – Cristiane and Alan Foster
A parent flipped us this very interesting article and we wanted to share because it spoke to us.  It was written for South Florida Parenting.  It could be a city in Florida or could be Long Beach, CA we have very similar feelings.  Great article!
Full article link here written by Karen Deerwester, Ed.S. South Florida Parenting
Too many good quotes but the last paragraph sums it up pretty good.
"You are sharing your child with an extraordinary group of people who hold magic in their hands. Preschool is an enchanted place, but you need to believe, too, even if the year starts with a few uncertain tears — yours or your child's. Believe in love and learning and also in play and mess-making. Believe in perfect imperfection and taking time to grow. This September, walk away from the race to nowhere and run to the nearest sandbox!"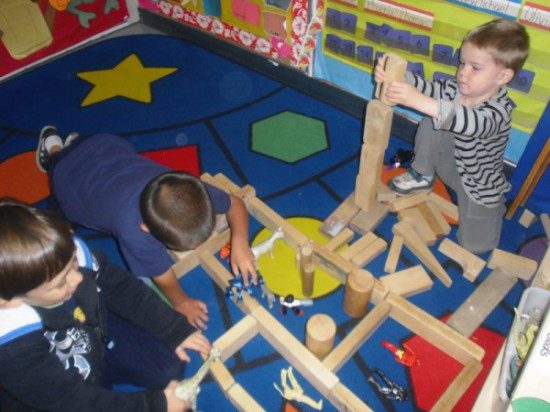 Make sure you check us out on Facebook, more posts of fun activities go up on FB than the website.
http://www.facebook.com/EdgewaterPreschool
This Spring, we have introduced the children to the concept of composting.  This marks a big step towards becoming a Green School.  This will allow us to improve the soil in our garden very naturally while making a positive impact on the environment by producing less trash in our little preschool / childcare center in Long Beach.  By incorporating composting into our curriculum, the children are learning so many new concepts and learning how to distinguish the different food groups such as fruit, vegetable, grain, meat, dairy, and which types of foods will decompose all while learning how to make a positive impact on the planet.   The best part is that they love rotating the composter daily, which is also an important part of the process!!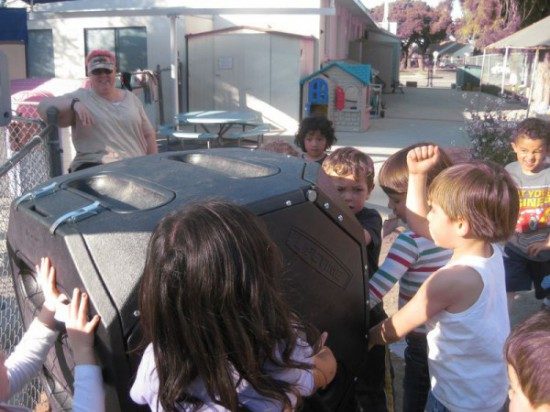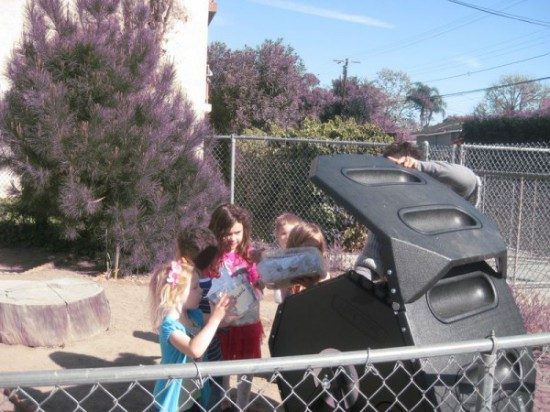 The children in our Toddler program (the Pixie class) enjoyed planting different vegetable seeds, letting them sprout and then transferring them to our school's garden.  Even children as young as 18 months can learn to have a green thumb!